Why accessibility is business critical
Reach a wider audience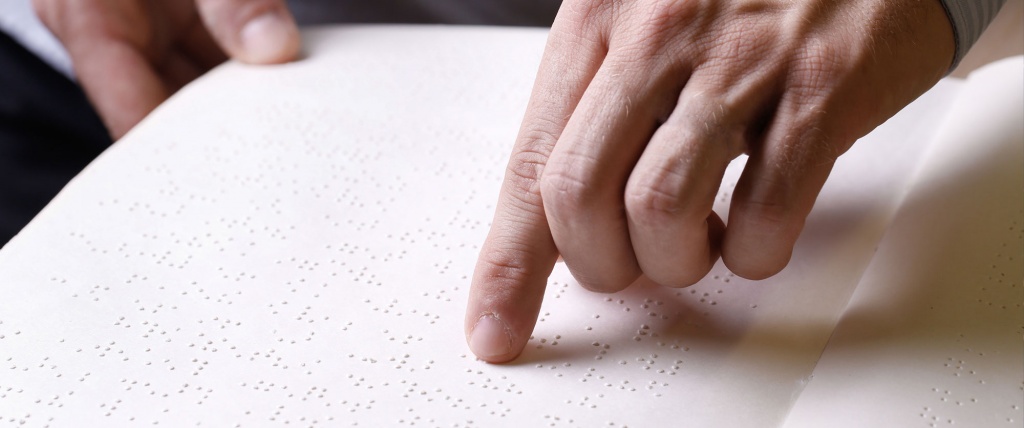 In the digital world, the term "accessibility" means that websites and services should be possible to use by as many as possible. In essence, it is about reaching a wider audience. So: what can you do?
Since 2016, Swedish authorities and government bodies are required by law to offer digital accessibility. Companies in Sweden are not legally obliged to follow these requirements. However, even if the law has no formal objections, accessibility is not something you should, or can, ignore.
Be inclusive
The basis here is to include people: to provide everyone with the same possibilities. The accessibility concept comprises empathy – but there is also a strong business rationale. If a service isn't as accessible as it should be, potential customers may miss it. Simple as that.
Four types of disabilities
Physical – limitations of muscular control, e.g. tremors or paralysis
Visual – various degrees of vision loss
Auditory – hearing loss
Cognitive – an impaired ability to process and understand information
It's about everyone

But (and this is a very important but): this is not about a separate group of people. We all spend parts of our life with limitations, at least to some extent. For example, an injury may require that an arm is kept in a cast for weeks. Accessibility is also about everyday things, like bright sunlight making it difficult to see what's on the screen. To make a service or website more accessible is not only about adapting it to people with permanent disabilities, but also to make sure it can be used in different situations. Consider three different variants of disabilities or  – permanent, temporary and situational.
A permanent auditory disability is, for example, an uncorrectable hearing loss, while a temporary disability could be an ear infection. And a situational auditory disability can arise when you find yourself in the middle of a cheering crowd at a sports event.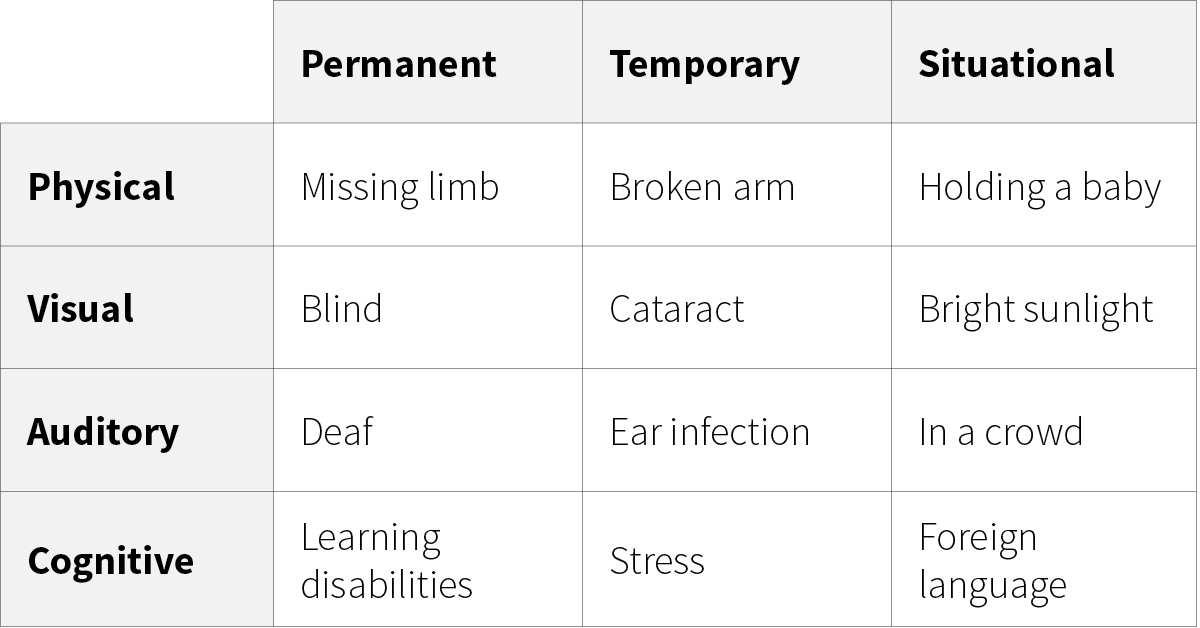 People with permanent disabilities is of course the most important target group. But when thinking further, it also becomes clear that at any given situation, a lot of people experience some sort of limitation.
Accessibility myths

So, do accessibility adaptations have to be cumbersome, time-consuming and, consequently, costly? And must the design be kept so basic it, to put it bluntly, becomes downright unattractive?
Well, as we all know, beauty is in the eye of the beholder. But philosophical discussions aside: the truth is that accessibility per se presents very few limitations on the creative expression. Nor does it have to inflict extra costs. More often, it is about making the right design and code decisions.
How does KAN work with accessibility?

We use a check list based on the four main principles of the standardized recommendations called WCAG (Web Content Accessibility Guidelines). These state that content must be "POUR":
Perceivable
Operable
Understandable
Robust (e.g. be compatible with different web browsers)
For existing solutions, we call our approach One-Two-Punch. In the first step, we use the check list to review the website or service. This results in a test protocol. Step two is an evaluation. This is a deep analysis that leads to actionable suggestions. In the final Punch step, these suggestions are implemented, with help from KAN's technology, design and content experts.
Do you want to make an accessibility analysis of your website or service? Just get in touch!