Search engine optimisation – how and why?
What is search engine optimisation and why should you use it?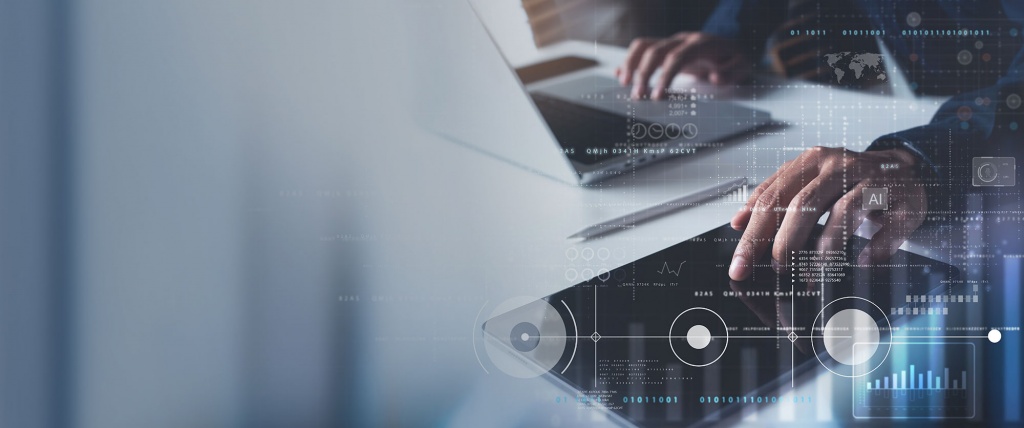 Are you familiar with search engine optimisation and do you know what your website's Google ranking is? Search engine optimisation (SEO) is crucial for achieving a high ranking in search-engine results so it can be easily found by new customers, co-workers and partners.
What is search engine optimisation?
Search engine optimisation (SEO) is a type of digital marketing that focusses on improving the position of websites in organic (unpaid) search results in search engines such as Google, Bing or Yahoo. With a current market share of around 95%, Google is easily the largest search engine in Sweden.
Search-engine rankings are not paid, but rather "earned", according to over 200 different factors and algorithms. Search engine optimisation includes both technical and editorial components, both of which are necessary for improving ranking, traffic and awareness. This includes everything from website content to links from other websites and structuring your site so that it can be easily found and indexed by search engines.
Within SEO it's becoming increasingly important to create websites and content that don't just attract search engines, but also users. Technical optimisation along with interesting and user-friendly content is a great recipe to help your website climb search-engine rankings.
We can divide SEO into three parts: technical, editorial and links. Each is important and included in the work towards achieving a high ranking.
SEO isn't a one-time investment. Maintaining good results requires continual work. Think long-term regarding SEO and plan your content and information structure.
Crawling and indexing
Google indexing is an area that most, unfortunately, overlook. Yet, it is nonetheless important for understanding how search engines work.
As previously mentioned, one of the main purposes of search engines is finding websites and then compiling them in an index. But how do Google and other search engines actually go about indexing the internet?
We can say that a search engine mainly works with three types of activities:
Crawling – searching the internet for content, going through code and content for each domain/URL that it finds. Because search engines don't read text in the same way that we do, it is important to create a sitemap.
Indexing – storing and organising content. When the page is been indexed it is well on its way to start being ranked in search engines.
Ranking – provided that your content is relevant and gives the best results, you will rank high. Google ranks content according to most and least relevant.
Why use SEO?
Today, being searchable is something users take for granted, as people prefer to search for information rather than being solicited. Sites that aren't searchable risk losing many (and major) opportunities within business and other areas.
Each second there are on average roughly 80,000 Google searches – a number that grows with each day. Furthermore, a third of those searches are unique, which means that you need to actively work to find new words. Search engines are the main source people use, whether searching for information, services or products.
Is search engine optimisation profitable?
The short answer is yes – it is very effective. It's also easy to measure. SEO generally shows a very high return on investment (ROI) compared with other marketing activities. Unlike paid advertising such as Google SEM campaigns, you don't pay for every click to your site.
That said, it's not equally effective for all companies, even if it is growing within all industries. Do you know if your customers use Google to search for your company's services? If so, you can expect good results from a high Google ranking and a good conversion strategy combined with an effective website for sales. Note that profitable SEO depends on you having a plan as well as a good brand, service or product, website and content. Without these important details, it's not worth spending time and resources on any form of marketing.
The basics for a search-engine-friendly website
Imagine you're throwing a party. Before you start sending invitations, you'll want to start planning. You want your guests to have a good time – for there to be music and refreshments – and that they leave having enjoyed themselves. You want them to look forward to your next party. The contents and theme of your party decides how your invitations will look. If the invitation promises something that the party doesn't fulfil, you risk disappointing your guests.
In the same way, you plan the buyer's journey for your site's visitors: with an attractive landing page featuring valuable information and opportunities for conversion.
Some basic conditions for effective SEO:
User-friendly website for driving traffic
Content that creates value
Optimised texts and images
Optimised speed and execution on the site
Internal and external links
How long does keyword optimisation take?
There are a few factors that affect the time until a page's chosen keywords rank high on Google:
How authoritative the site is and its number of links
The age of the homepage (new sites tend to take longer)
Competition for chosen keyphrases
The homepage's quality and content
When discussing SEO, we often refer to time for ranking in terms of months and quarters. Additionally, the shorter a keyphrase is, the longer it takes. Therefore, using long-tail keywords is a classic strategy for new homepages to quickly get traffic. Long-tail keywords are more specific than typical keywords and usually – but not always – contain more words. The main word is a common term that is often used and optimised for. A long-tail keyword is a more specific topic or subtopic less commonly written or optimised for, which means that the words are generally less expensive. However, when used together, many long-tail keywords can make up a large percentage of traffic. With these keywords, consumers are also usually closer to converting.
It's important to keep in mind that search engine optimisation is an ongoing project. When your homepage starts to get a good ranking, you can't just sit back and relax. Your contents should be continually updated and optimised.
Don't forget that Google wants to show the best and most current results highest up. This means that if a competitor comes with better results, Google will rank their content higher – and your content lower.
The best tools for SEO
Here are some examples of the most common tools within SEO
SEMrush / Ahrefs / MoZ – a few of the most popular analysis tools for professional search engine optimisers.
Majestic SEO – another major analysis tool for SEO.
Google Keyword Planner – a free tool that shows how many searches different key words have in Google. You'll need a Google Ads account to use it, but it works just as well for SEO.
Google Search Console – A fantastic tool for gauging how your homepage is performing in Google. Completely free.
Google Analytics – no further explanation needed.
WordPress – a common question is if WordPress is a must for SEO. Since Google doesn't care which CMS you use, the answer is no. That said, WordPress is a CMS that simplifies SEO through tools like Yoast SEO for WordPress – but there are also other CMSs that simplify SEO.
These SEO tools share the same fundamentals. What differentiates them is often that they focus on different parts of SEO. For example, Ahrefs is more link-targeted, while SEMrush concentrates on keyphrases.
It's also helpful to develop short- and long-term strategies for keywords. It can take months to even years before you can achieve a good position for certain competitive keywords, while other keywords, often long-tail, can achieve high rankings much more quickly.
In conclusion
An important detail is to set your measurements and goals before beginning to work on SEO. Otherwise, you risk groping around in the dark and having difficulty measuring the effects of SEO work.
Search engine optimisation is among the most cost-effective and long-term marketing strategies that exist – if done in the right way. With the right tools, good content and links, it is possible to achieve the best positions even using competitive keywords – even if you're just starting out.