KAN strengthens its offer
within service design with a heavyweight hire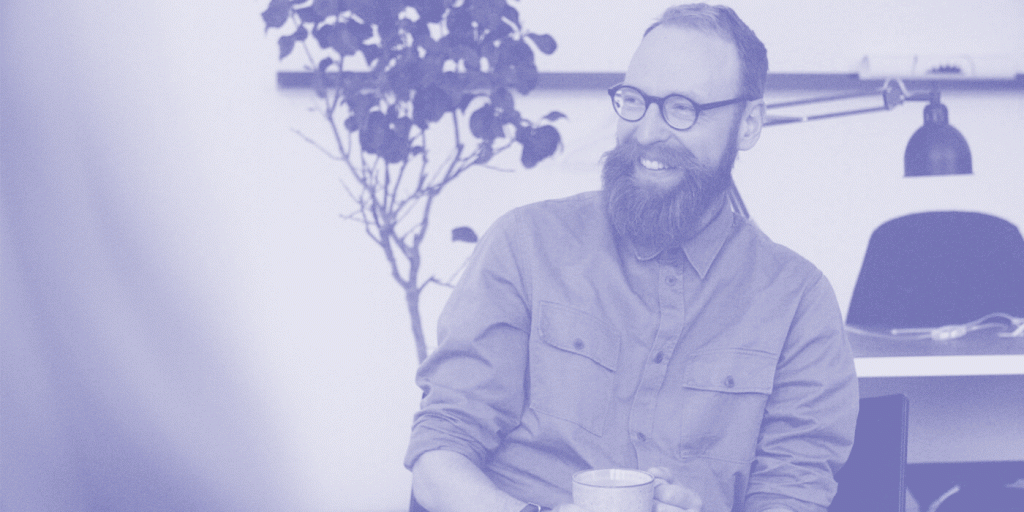 Designing services that actually solve your customer's problems. Plus, make sure to combine consumer- and brand experience. That's how, as new UX-team lead, UX designer Olof Bergvall helps KAN's clients create value for their businesses.
Consumers are not as forgiving as they used to be
"Consumers are not as forgiving as they used to be. We expect that the customer experience will be a good one, but my job isn't just about placing the customer at the centre, it's about aligning the company, the user and the company's business goals. That's how we create value for the business."
The words of Olof Bergvall, KAN's new UX team lead, who has arrived with a clear picture of what direction he wants to lead in.
"I want to take care of the entire experience and help our clients discover what they can do within a mix of marketing, sales and IT. When customer- and brand experience meet, we create the best overall experience. This means that quantitative data, content, brand and service design are becoming more important. At KAN we have all the competencies necessary for that kind of success."
Interested in service design? Contact us!
With a focus on digital transformation
Olof Bergvall comes to us via the communications agency Nordic Morning, but has also worked many years on the client side by developing services at pension-and-insurance corporations in Denmark. He focused on digital transformation – bringing both clients and customer service into the digital world – something that really pays off, according to Olof.
"The advantage of this is that you can start to communicate personally, based on data from the client. It's extremely powerful and creates high conversion. Service design, which I have a lot of experience in, is about creating services and tools that actually solve the client's problems instead of just talking with them about how they can be solved. It's about business development – identifying new and better business models."
How to create a good user experience
Making a difference for other people through solving problems and creating better experiences is what Olof loves about his job. But how do you create a good user experience?
"Find out everything about your user and which problems you actually need to solve. Pay attention to your data. Carry out your project well, spread insights and make sure they are with you all the way. Follow up, and last – but not least – never be finished. Instead, be satisfied and improve constantly."
Finally, why did you choose KAN?
"I wanted to have a culture as good as one at a small company, but with the range that having many colleagues brings. There's always an expert on something here. I also get to be a part of a large UX team – it'll be fun to take care of it!"
More stars that have joined KAN after the summer:
Matilda Dock Wirsén
Content Manager, via Stabenfeldt
Eva Packalén
Film Production Manager, via FremantleMedia
Kristoffer Gezelius
Motion Designer, via TV2 Denmark
Niclas Johansson
Developer, Back-End, via Skånetrafiken
Carin Harrysson
Project Manager, via Gulled Agenturer
Peter Svärd
Art Director, via FEW