Double win for KAN
Agency of the year 2021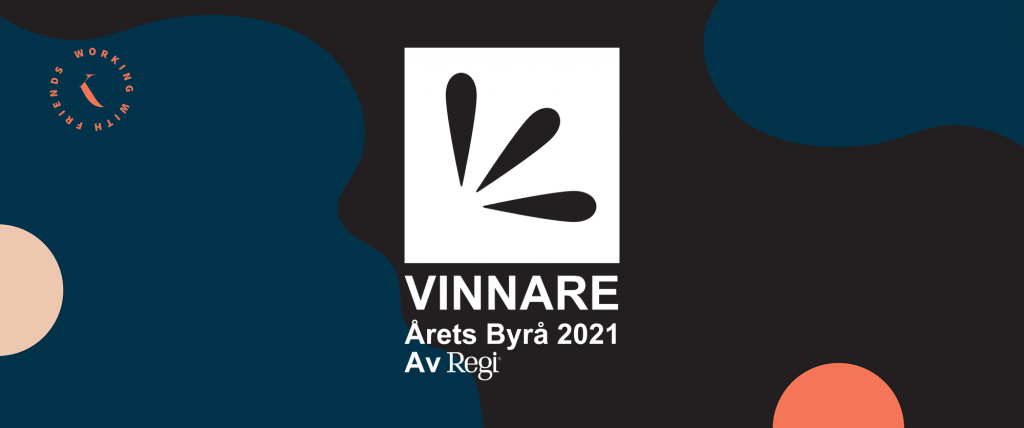 "Extensive experience and broad knowledge", "Exceptional deliveries every time" and "They're always humble, flexible and innovative" are just a few of the comments we've received from satisfied customers. Once again, we found ourselves behind the podium at Sweden's Agency of the Year (Årets Byrå) and coming top. And this time not just once, but two times.
Double win for KAN
Regis' annual agency study consists of interviews with over 2,000 consumers of communication services, with a "Satisfied Customer Index" of 14 categories forming the basis for the competition. A total of 69 agencies competed in Agency of the Year in several categories, including Digital Agencies SEK 50m+, the category we topped. But this year we won double, as the previously named Winston (now KAN's Stockholm office, read more about that here) came first within the category of Digital Agencies SEK 6-25m.
Based on KAN's report from Agency of the Year, we can see that our clients are especially pleased with our brand knowledge, strategic competence, digital competence, project management, and commitment. According to the report, over the past year we've also performed better than the industry average. "One of our goals is to build lasting relationships, and we humbly thank our clients for their positive reviews. 'Working with Friends' is a winning concept, which we've applied ever since KAN's founding. But nothing would have been possible without our fantastic partners. These prizes are simply a confirmation that we should continue to do what we do and deliver first-class results to our clients," says KAN's CEO Per Harrysson.
KAN + Winston
KAN is one of Sweden's leading communications agencies and earlier this year we announced our further growth with the acquisition of digital agency Winston. Now we are two leading agencies under the same organisation and our double win at Agency of the Year highlights our success and – above all – client satisfaction. It's also a great kickstart to our investment in Stockholm.
Mårten Boman, former CEO at Winston, and now Account Manager, says, "We're very proud of the prizes and happy about the merger with KAN. We'll now carry those wins with us and focus on continuing to deliver to our clients at the same high standard."