"The blood pressure doctor" surpasses its goals
Agility delivers results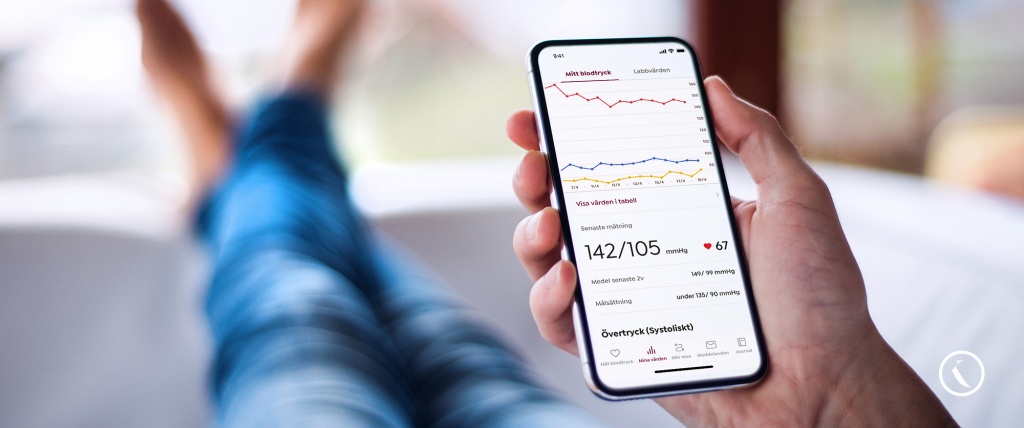 It's not just the global economy that's being tested right now, but also individual brands. It's about reacting quickly to meet the needs of existing and potential customers – in the right way and with the right tone.
Accumbo is one of the companies which has quickly adapted to the current situation. They asked us to put aside our existing projects with them and create new ads with customised messages that are right for the times. The result? They achieved their goals for three months in just 10 days.
A blood pressure doctor in your smartphone
Accumbo is a medical company that provides blood pressure treatment via smartphone for those who have already been diagnosed with high blood pressure (hypertension). Patients simply download the app, register with the "Blood pressure doctor" (Blodtrycksdoktorn) and receive a blood pressure monitor by post to use in the comfort of their homes. At the same time, they stay in contact with a specialist physician who provides advice and recommendations.
Laying the groundwork for what comes next
In these times, the advantages of the Blodtrycksdoktorn service are crystal clear, largely due to the fact that by public health authorities consider patients with high blood pressure to be a high-risk group. Yet, it isn't just what we say about the service that's important, but also how we say it. Perhaps now more than ever.
In record time
We reworked the ads, giving them a gentler tone and highlighting the fact that there's a service that lets patients avoid doctor visits and take care of their high blood pressure at home. Sponsored ads on Facebook were aimed at a middle-aged and older target audience. The response was bigger than expected. Quite a bit bigger. Within ten days, the company met its three-month goals. After a month, results doubled. Accumbo needed to bring in extra help to keep up with all its orders. Not exactly the worst problem to have.
Standing strong
What's the key to this kind of success? First and foremost, a super-agile customer that can adapt to the current situation. But also, a close and trusting collaboration based on being able to see the potential of the moment, react to it and meet a real societal need. If we can do that, we'll be standing strong both during and after a crisis.
Last, but not least, there's the customer journey. When the website, app and marketing plan are in sync, they deliver results.
Read more
How brands can stand strong during and after a pandemic, based on consumer insights from China.