NIBE
World-class energy solutions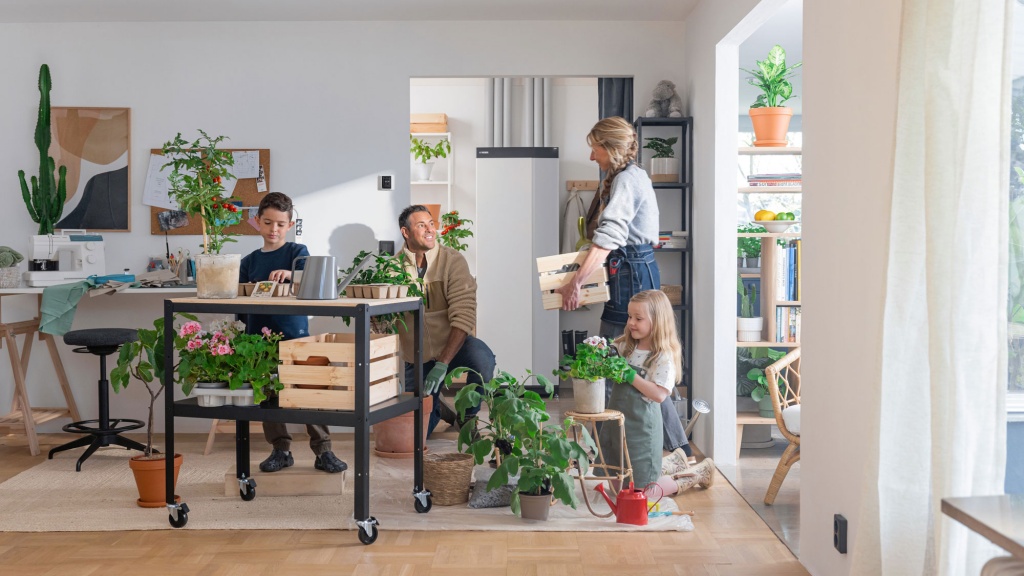 NIBE works to provide the world with new ways of living more sustainably. The company, hailing from Markaryd in Sweden, has a long tradition of combining their innovative spirit with grit to always outdo themselves in creating world-class sustainable energy solutions.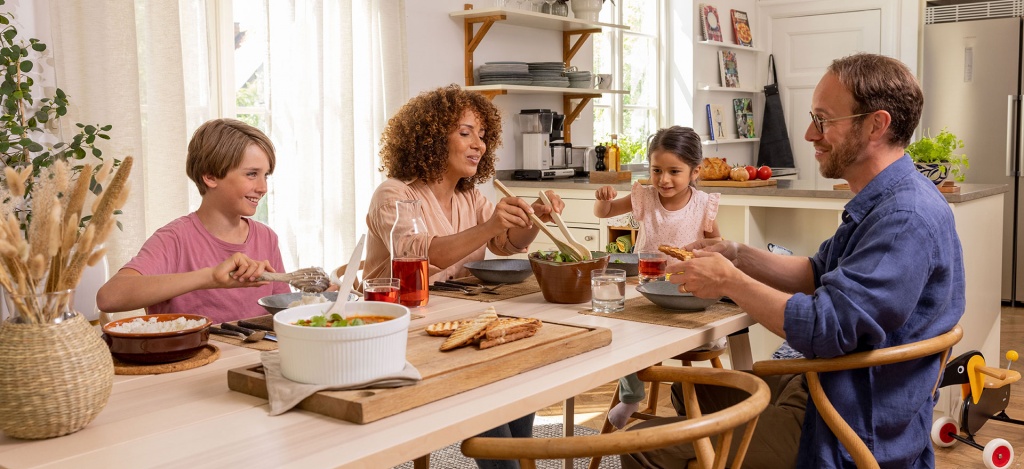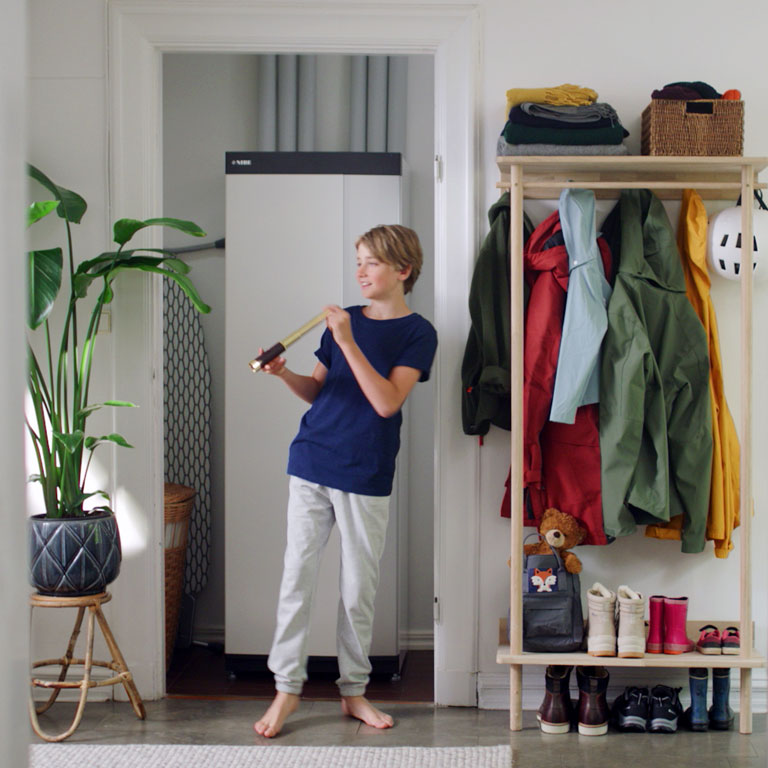 Upgrade your homeliness with the S-series
To promote the S-series, a line of high-quality heat pumps, we helped NIBE create a campaign concept that summarizes everything that makes their products top of the line: comfortable indoor climate, a wifi-connected interface, smart accessories, and superb build quality. The campaign, dubbed Uppgradera hemkänslan (Upgrade your homeliness), included live-action films produced by ourselves along with a broad range of assets for social media, instream, YouTube, radio, and print and display ads.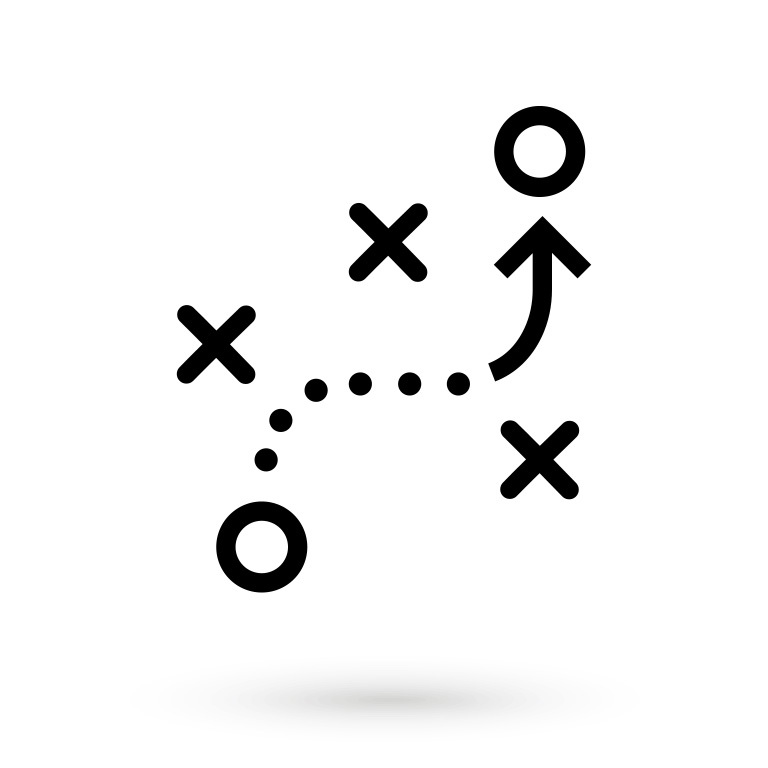 Defining NIBE's way forward
We helped NIBE devise a new communications strategy and brand platform to ensure they reach the right audiences with the right messages. In addition, we also developed a European version so that every branch in Europe has a solid strategy to lean on for local marketing, while harmonizing with the NIBE brand and marketing internationally.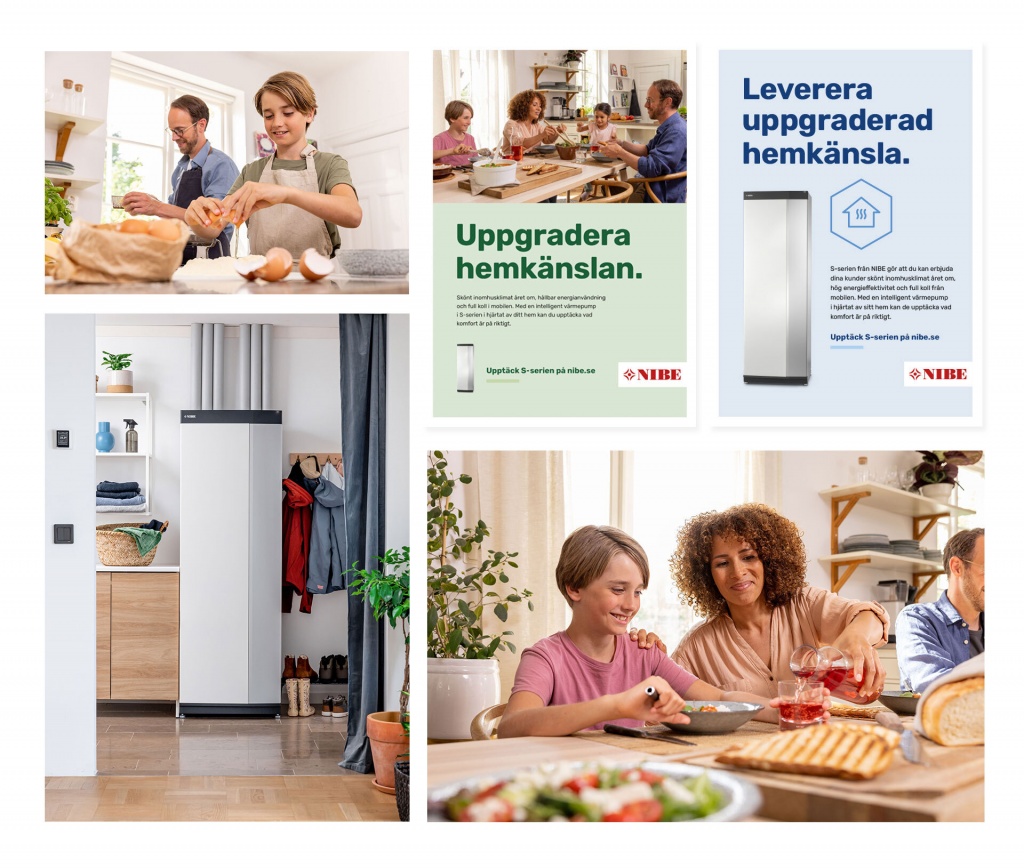 A brand-new look
Since the fall of 2021, NIBE has had a new, sleek look. We helped craft their new visual identity with a new colour palette, a new typeface, new iconography, design elements and image guidelines. All of this has been implemented into NIBE's new visual guideline document.
Visualizing the tech
To present NIBE's products and their features in detail, we help create 3D product videos that show what's going on under the hood. This film was produced in connection with the product launch of S2125.