Careium
Meet the future with Technology Enabled Care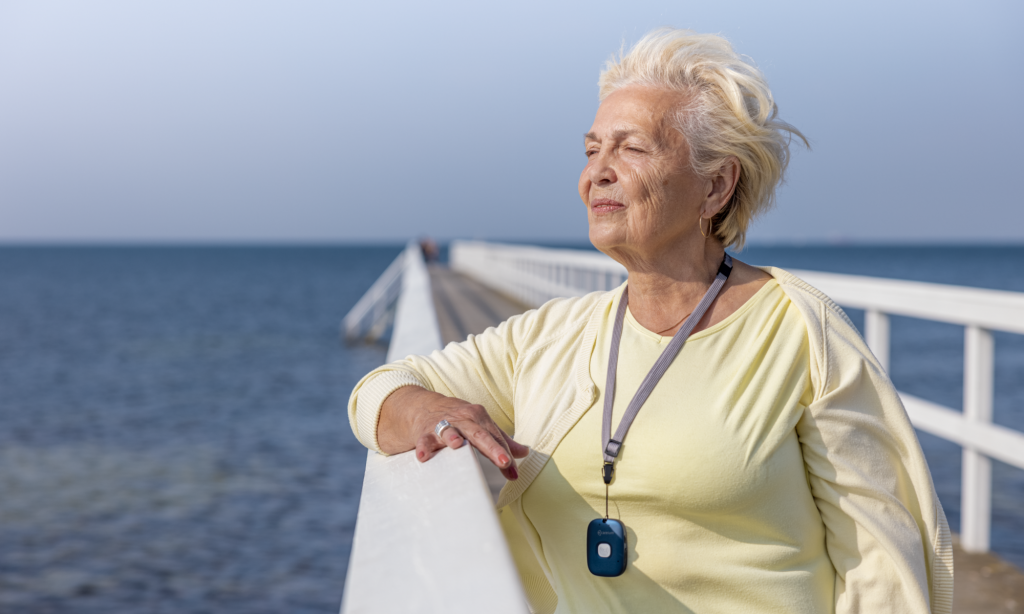 Careium uses smart technology to help individuals live longer, more active and independent lives. Careium – formerly Doro Care – asked us to develop a strategy and visual identity for the launch of its new brand. We redesigned the website and developed fresh, engaging content — including photography.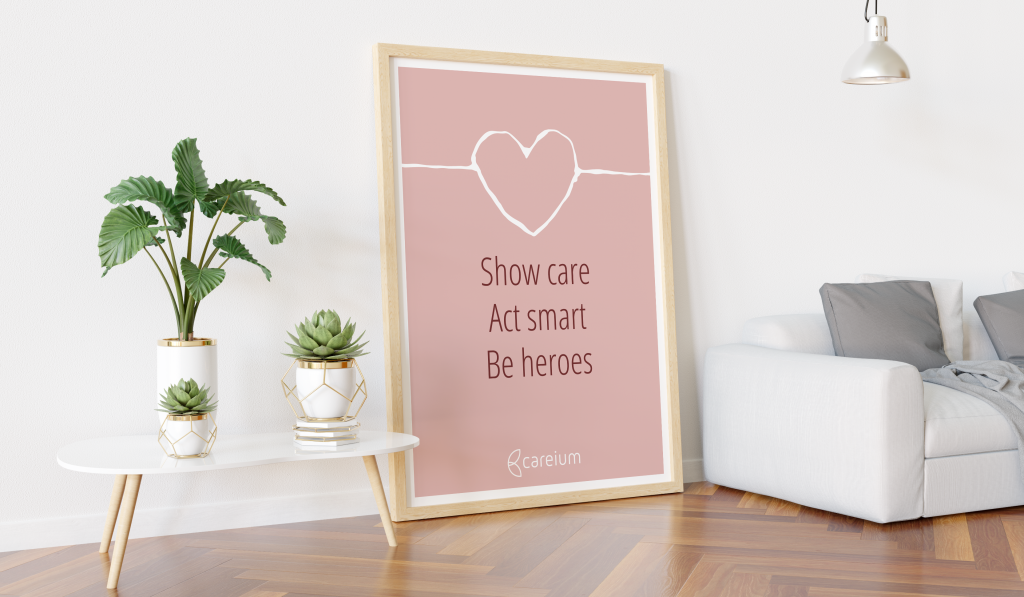 Show care, act smart, be heroes
Based on each individual's unique needs, Careium uses its experience, knowledge and pioneering innovation to help people maintain rich and more independent lives — even when conditions change.
It's a rare combination: show care, act smart, be heroes. These are the cornerstones of the brand platform we developed.
"An object can still have a meaning and life after breaking"
This saying comes from Kintsugi, a traditional Japanese method of repairing pottery that uses gold lacquer to bring the pieces back together. By illuminating and paying tribute to the cracks, the method reveals that the pottery has a story to tell. It was not broken; it has lived.
Kintsugi is not only a great way to look at the aging process. It also goes hand-in-hand with Careium's philosophy — to encourage and enable longer, more active lives. These ideas inspired the design of the Careium pattern.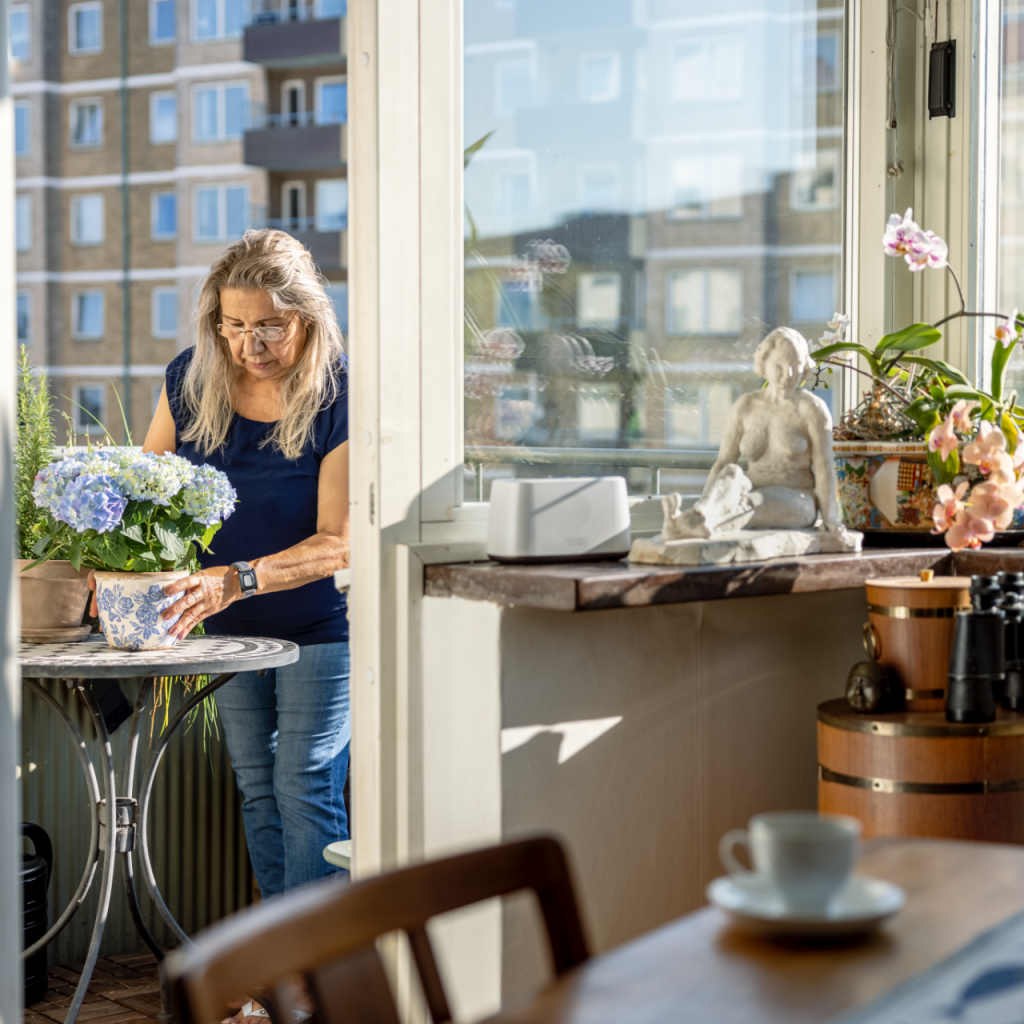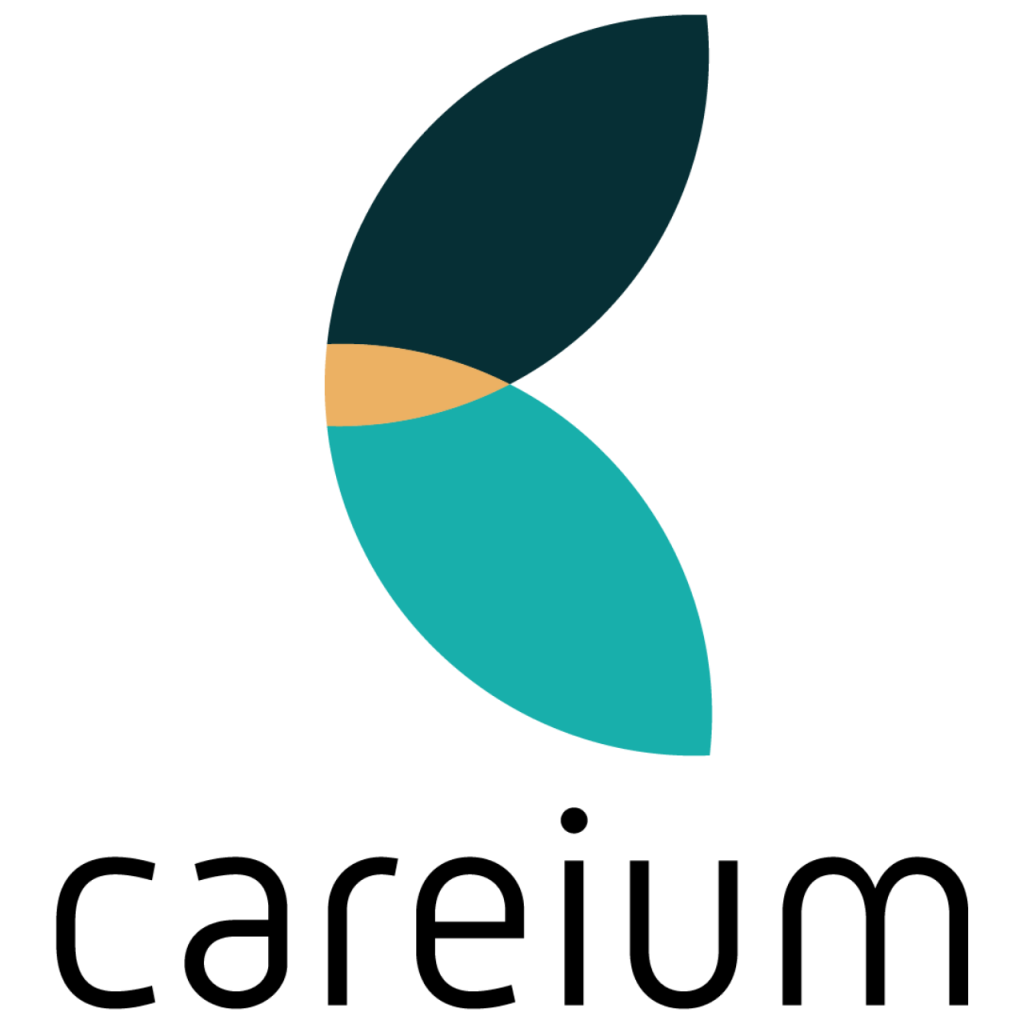 Bringing together care and vitality
The logo consists of two leaves that symbolize the before and after. As the leaves overlap, a golden connection is revealed. With the help of Careium, life before illness is merged with life after, creating a better, richer whole.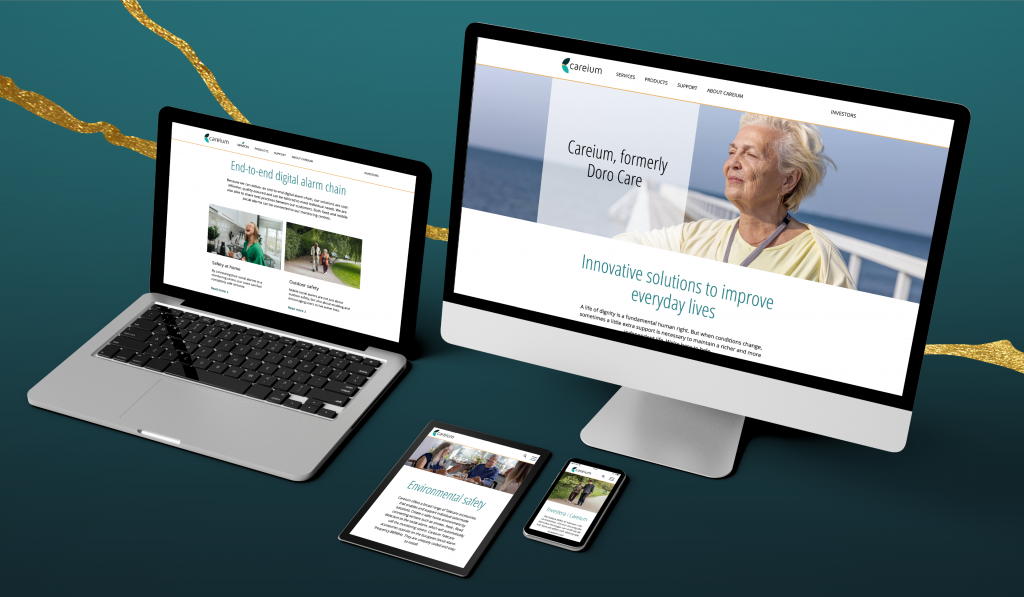 New website
Once the brand design was completed and new photos were taken, we filled the new site with fresh content.