Brottsofferjouren
When you're left with the emotions and the chaos
Brottsofferjouren, local victim support centers, is a politically and religiously independent non-profit organization, which offers free support to victims of crime, witnesses and relatives throughout the country. To increase the awareness of, above all, a younger target group (16 to 35 yr) about what help is available, Brottsofferjouren has chosen to carry out a major national campaign throughout 2022.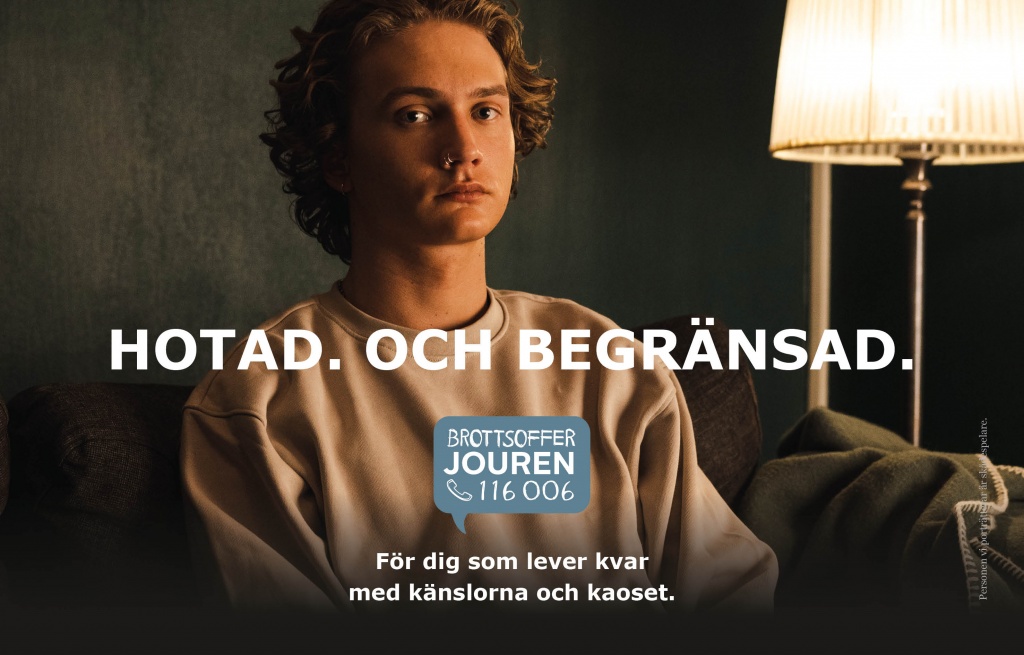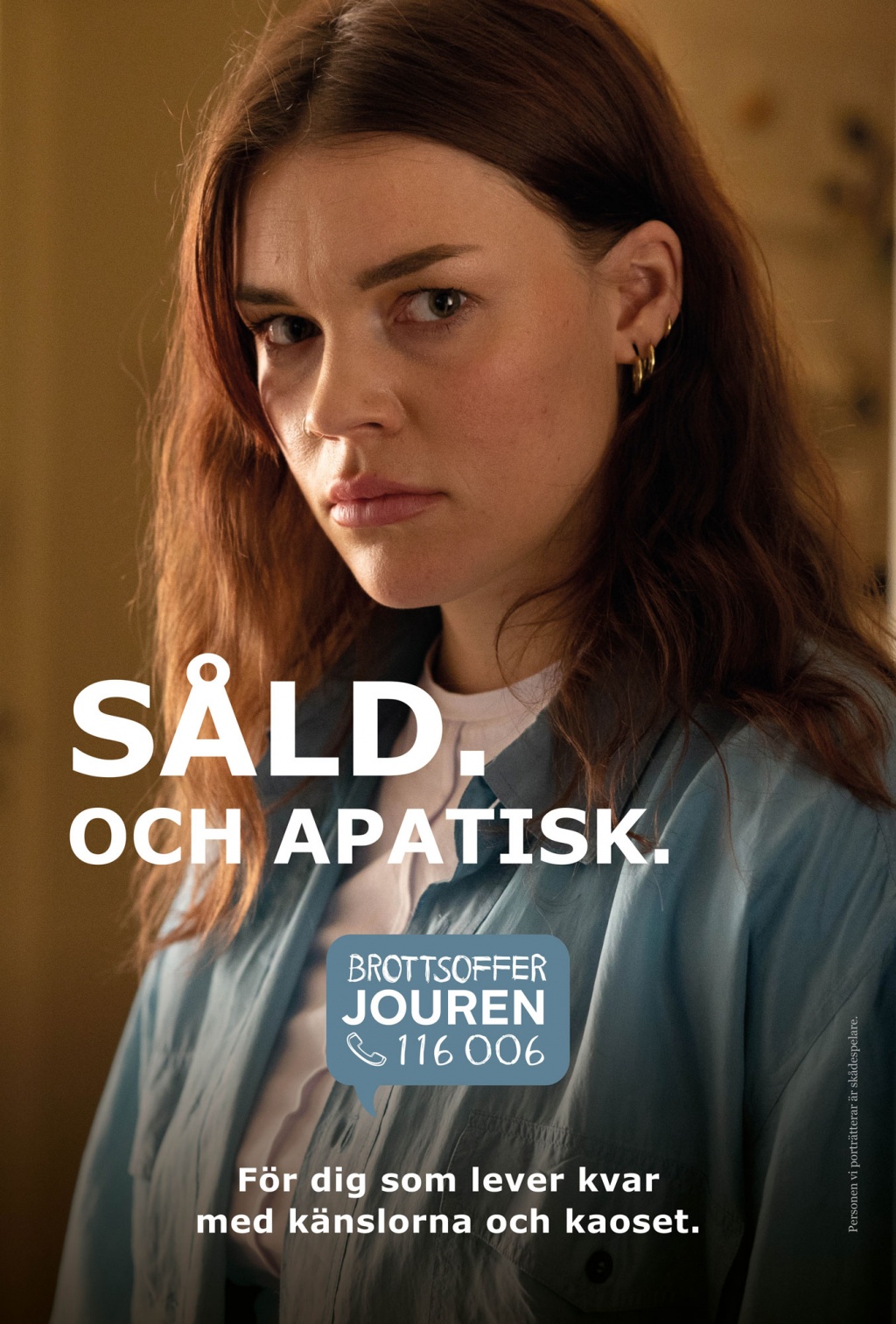 Displayed all over Sweden
KAN stands for strategy, concept and production of the campaign, which can be seen outdoors throughout Sweden and on social media for relevant target groups. On top of this, the local emergency services have access to posters and leaflets to distribute to the public at health centers, police stations, leisure centers and similar places.
We hope that as many as possible will be reached by the campaign and carry with them that Brottsofferjouren is there for everyone who needs support"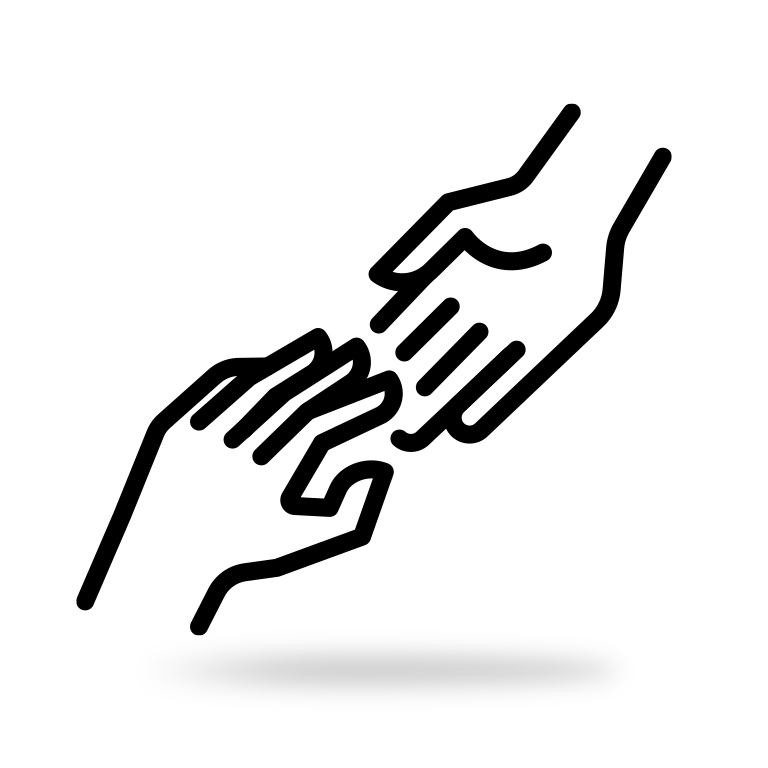 Emotional turmoil follows the crime
The concept is based on the fact that many victims of crime live in emotional turmoil for a long time after the incident, and that the memories can reappear at any point in everyday life. We shaped the slogan "When you're left with the emotions and the chaos" with the help of nine actors in real-life environments. Each actor portrays a crime and a feeling they carry with them. The message to the target group is "With us you get support".
Emotions are best conveyed on film
We are very proud of the presence and the commitment that our actors convey. Thanks to them – and our brilliant film team – the films succeed in touching the heart of many viewers.
With an election year coming up, the issues of law and order are high on the agenda. Every day we can read about the negative effects of crime on both individuals and society, therefore it feels important to show that there are good forces that support those who are exposed."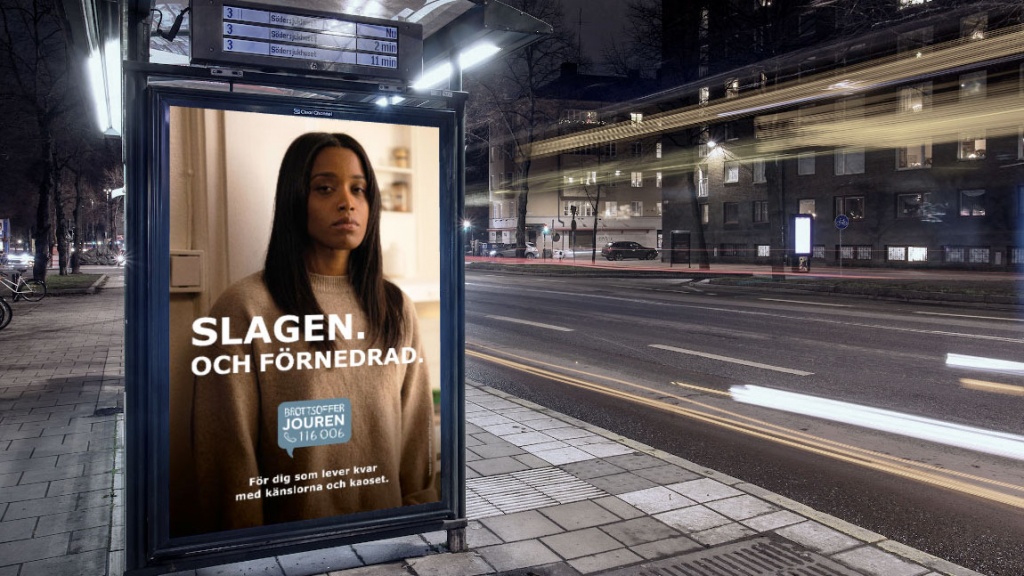 Extra grants for vulnerable groups
The campaign was made possible thanks to the extra government grants BOJ was awarded as a result of the pandemic in 2021. The grants were awarded to organizations offering support to vulnerable groups such as children and young people, abused girls and women, and LGBTQI people.
The communications agency GRIT Media in Skellefteå is responsible for media purchases.
Art Director Anna Gudmarsdotter is one of the creators behind Brottsofferjouren's lastest campaign. Hear what she has to say
about the touching process. (Article in Swedish)