Boliden
90 years of knowledge and innovation in new design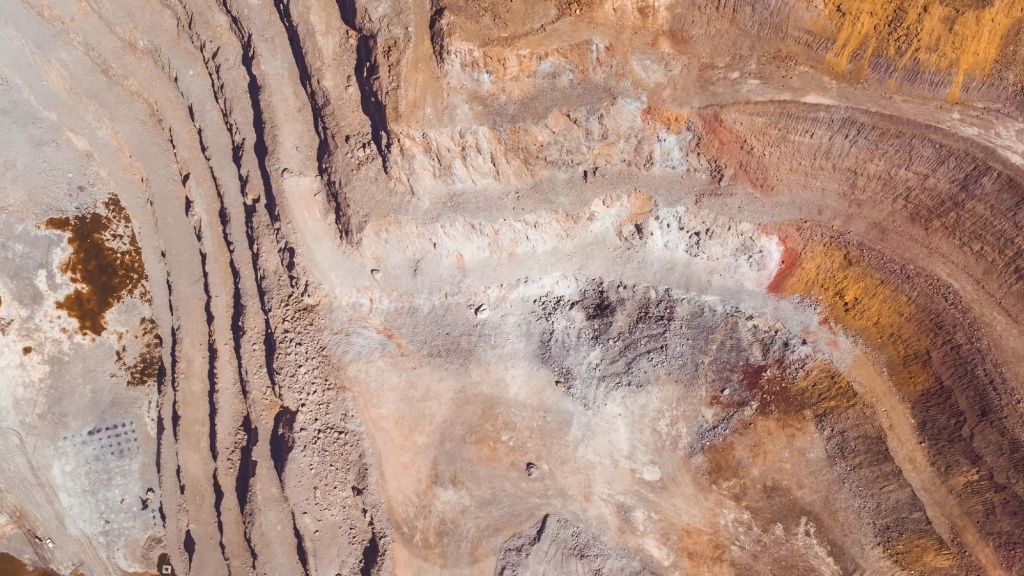 The story of Boliden began in 1924 a few miles outside of Skellefteå. Today it is a publicly traded company and Europe's richest goldmine. Boliden is a high-tech metals company and one of Sweden's most recognised brands. With its own mines and smelter, it guarantees society's access to base and precious metals through mining, production and shipping. Boliden is working towards sustainable development and is an industry leader within development, productivity and responsibility.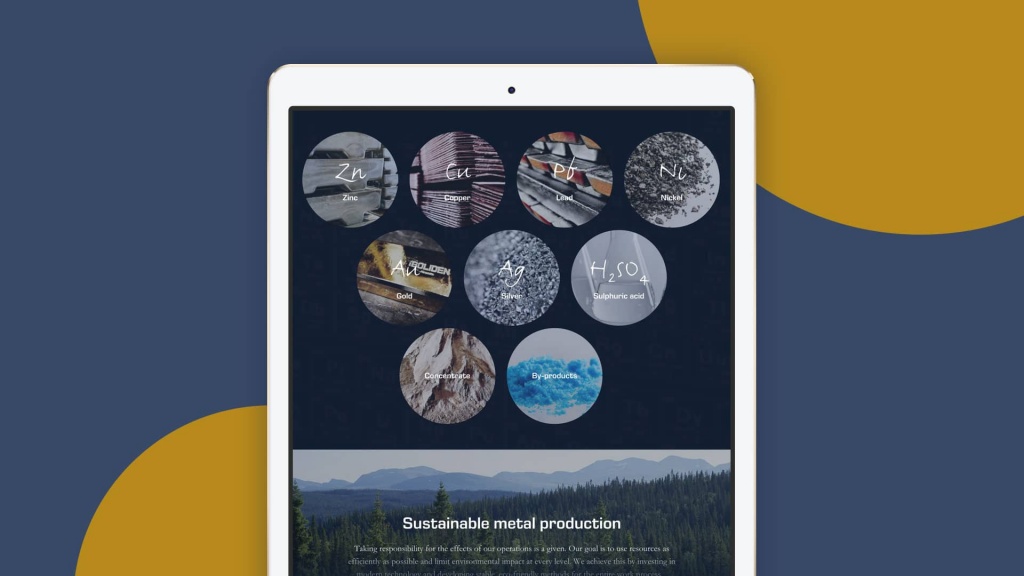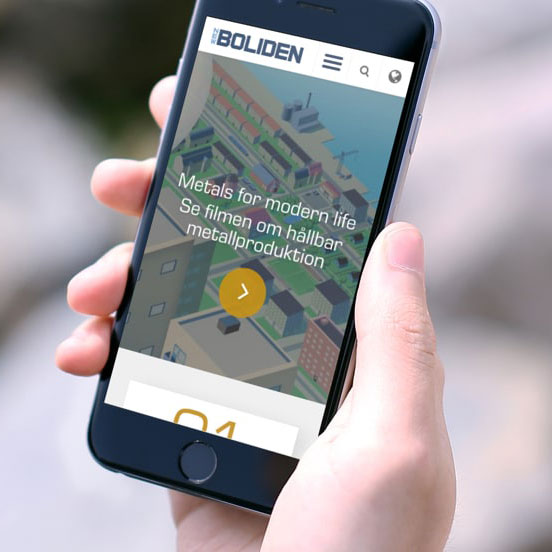 Boliden's new suit
For a large company so rich in knowledge and history – and with many target groups – it is important to package and present information in the right way. Smart, clear and above all, logical. Previously Boliden's visitors had expressed that it was difficult to find their website. To know how to best guide them, we began the project with a pilot study, which eventually resulted in the concept for Ny Boliden, or "New Boliden".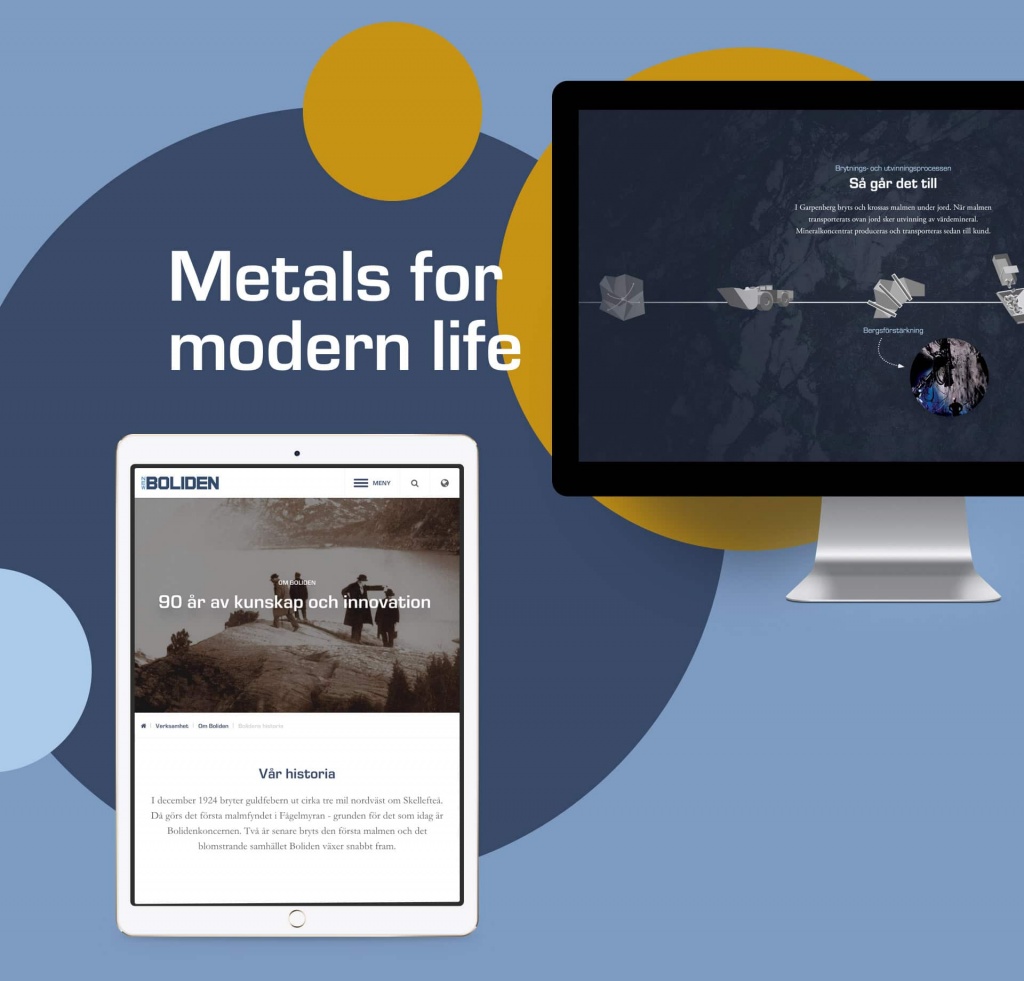 Structured and navigable
With the current situation clearly mapped, we understood what was missing, what needed strengthening and what should be clarified.
With the help of wireframes and layout, the new design emerged. A complete redesign transformed Boliden's somewhat cluttered website into something clean, accessible and easily navigated.
A bold step in the right direction
Compared to the old site, the design of Nya Boliden goes all out.
Boasting an enhanced graphic profile, information-heavy sections have been lightened with authentic images from impressive-looking places.
In addition to design, our task included some front-end development and an exciting collaboration with content agency Chiffer and Episerver agency Devcore.