Film, photography and animation
Visualise


your brand

To visualise something is to bring it to life, and we are here to assist. With film, photography, and animations, we help you create communication that strikes the right emotional chords and delivers business impact.
We all have a story to tell. And there are few tools better suited for this than film, photography, and animations. Moreover, there are biological explanations for why storytelling is such an effective way to communicate.
They say a good story touches the heart, but it's the brain that gets fired up. Research shows how the brain welcomes the storytelling format with open arms. Or rather, with positively inclined synapses. Engaging storytelling activates the entire brain in a way that, for instance, a bullet-point list in a PowerPoint presentation simply cannot.
We assist you with:
Film production
Photography
Animation
Commercial film
Live action
Instructional film
Motion design in 2D and 3D
Post-production
Visualisation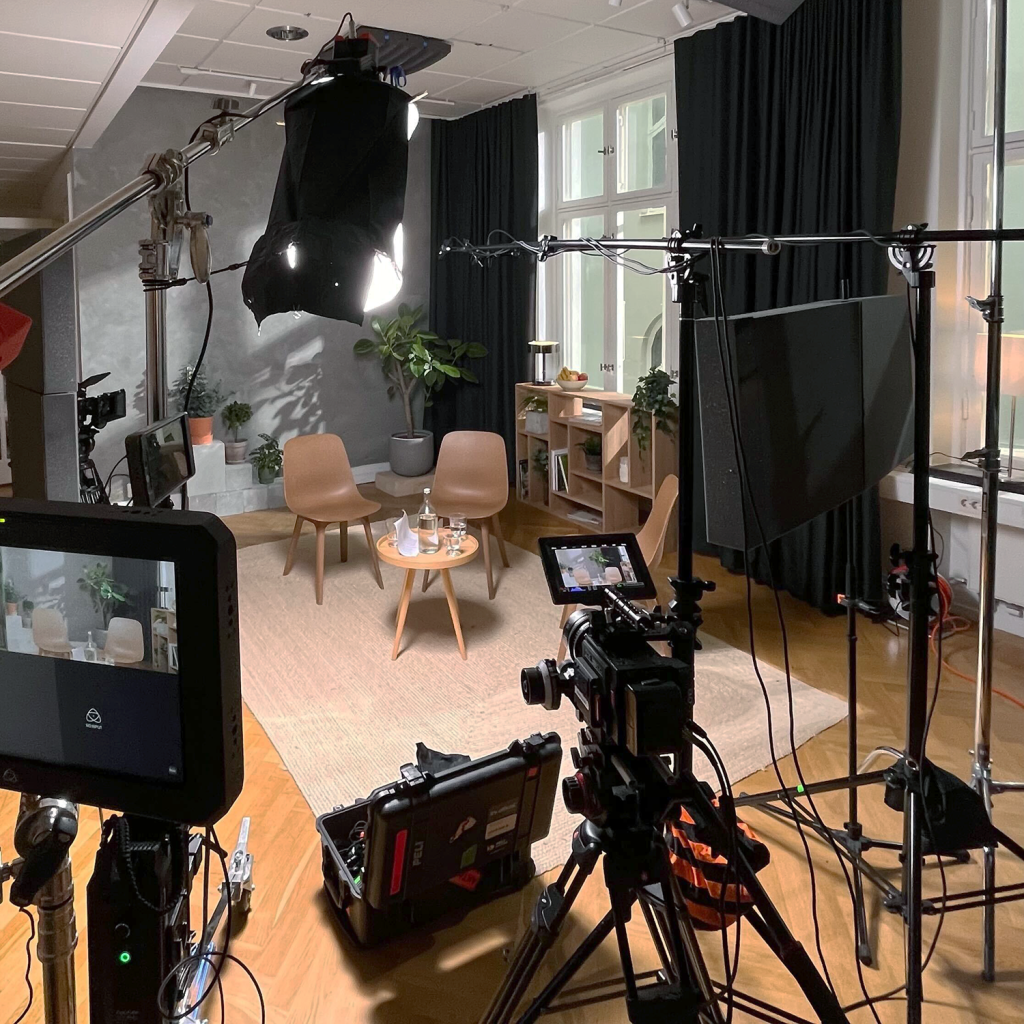 Film, from start to finish
At KAN you will find all the competencies needed to drive complete film projects. We have scriptwriters, storyboard illustrators, directors, cinematographers, motion designers, and production managers working closely together. Is your film part of a larger communication effort? Since we are a full-service agency, we can leverage our strategists, art directors, and digital marketing specialists whenever necessary. And in doing so, we ensure that everything comes together.
Curious to know more?
Contact us.