Why value-driven web development works
Traditional web development vs value-driven web development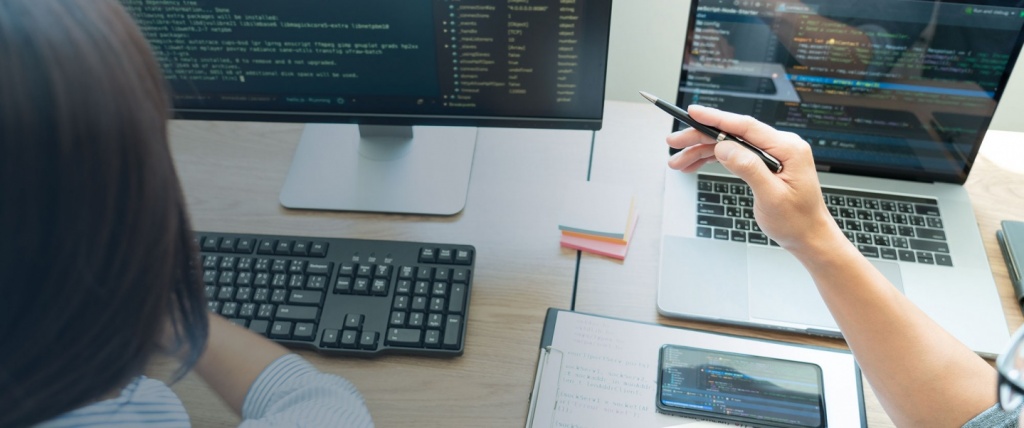 Can you launch a website even if it's not finished? Sure! It's often a good idea. Allow us to explain the benefits of value-driven web development.
Building a website through value-driven web development means creating and launching a simpler website that contains just the necessary elements that improve upon the previous version and benefit your business. There are many reasons to choose this method, including getting improved results both faster and easier compared with traditional web development – but mainly because it makes economic sense.
Traditional web development
Traditional website development follows a linear plan. Most aspects of the site are established from the start: functions, structure, solutions, flow, etc. Work then continues until the site is complete and finally it's launched. Any questions and ideas about how the website works are answered by how it resonates with users. It can be a resounding success or a total flop. 
…vs. value-driven web development
Of course, you don't need to make three right turns instead of a one left. Therefore value-driven development has emerged as a significantly simpler and smarter alternative to the traditional way of doing things. Since websites built using this method get to market much faster, it's much easier to continue building based on user analyses. The focus is then on what delivers proven results, leaving behind what doesn't. This saves both time and resources.
How does it work?
Value-driven developing can be divided into three parts or stages. 
Strategy
Preparation, where we adopt an empathetic understanding of the users and concentrate on how the website can meet their needs. This means strategically developing a site that is tailored to suit user goals and daily habits, solving their problems and fulfilling their wishes. We then select the functions that we think are instrumental in creating value. The goal of stage one is creating an MVP (Minimum Viable Product).
Launchable product
The goal is to quickly – but still with care – build a website that both performs and looks better than the current site (if one exists). We present an attractive and functional site that helps us gather more information on how user-friendly it is, how visitors behave on the site and what any further development should look like.
Further development
Once the website has been launched, we continue with development and optimisation. The goal in this stage of the project is to identify the initiatives and attributes that will create the most value for the target audience and are therefore the most profitable investments. 
Is it right for you?
If you're still wondering if your company can profit from digital marketing and communication, the answer is a resounding "yes"! You'll get a value-creating and user-friendly website that measurably generates more than what it costs and, in less time, than it takes to traditionally build a site.