What's this "inbound marketing" you keep hearing about?
A concise explanation of inbound marketing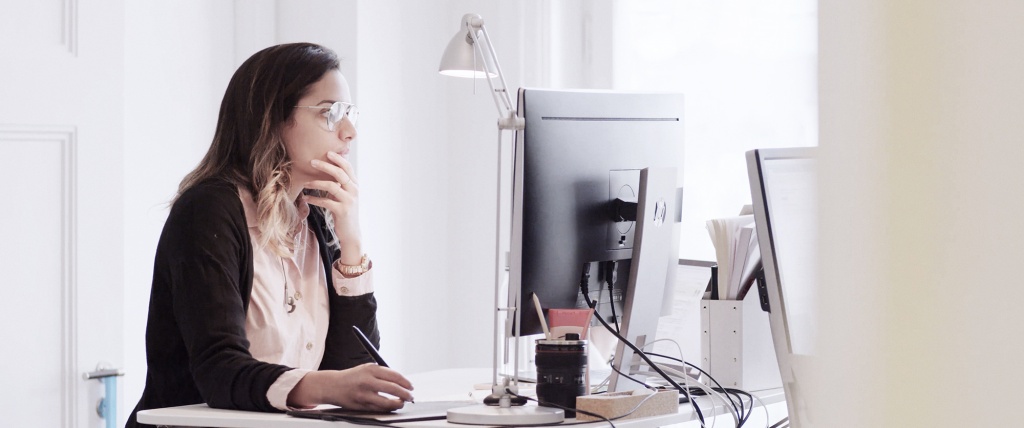 At KAN, we've worked with inbound marketing long before the term was in use. Through the years, it's become more sophisticated, and the possibilities have grown. If you're new to the concept of inbound marketing, we'll break it down for you.
The history of inbound marketing
Times change. People's behaviour follows technological development and with the internet, everyone knows that they can find what they're looking for, whenever they need it. Today's consumers don't like being stalked by salespeople or seeing irrelevant ads. Potential customers can search for solutions online and are no longer as eager to click on ads or agree to sales meetings in response to phone calls or emails. Sales teams assert that it's getting more difficult to drum up business through this kind of outreach. Companies need to adapt to the current situation – and those that do discover a new world. The point is to create an infrastructure that leads to effective marketing and strong, long-term growth. 
What is inbound marketing?
The principle behind inbound marketing is quite simple: instead of hunting down potential customers by reaching out or nagging marketing, you create a well-thought-out inroad for potential customers who are searching for information related to what your company can offer. They may not be in a situation where they are interested in ordering something from you just now, but they can be a potential future customer if you establish a good relationship with them at an early stage.
The principle looks like this:
Understand your target audiences and their situations
Attract your target audiences to your website

 

Convert to leads

 

Process leads with marketing automation (lead nurturing)

 

Close the deal

 

Satisfy customers so they become your ambassadors

 
Inbound marketing is also a holistic way to work with your marketing and sales, where you should take care to fully understand your target audience's needs and situation, helping them through providing information. With this approach, you build trust and relationships, which can lead to a potential customer becoming an actual customer.  
Inbound marketing is built upon a long-term and sustainable, knowledge-based principle. It is a combination of psychological marketing, quality content and automated communication. Regardless of how a company chooses to market itself, it's always a good idea to communicate with helpful content that builds SEO and creates interest. Content is never wasted, but rather creates more value over time.
In short, inbound marketing involves:
Investing time and funds in attracting customers rather than chasing them

 

People in the right situation finding your company

 

Providing knowledge that builds trust

 

Systematically building relationships with potential customers
Potential customers learning what they need without you investing time in each individual case

 

That relevant customers contact you

 
The inbound process at a glance:
Ideal customer and buyer personas
Start with figuring out who the company's ideal customer is. Then create buyer personas through interviewing existing customers and customer representatives.
Content plan
To create an educational customer journey, figure out what questions and problems these prospects have, and begin making a content plan for articles, videos, etc. This content should be helpful, trustworthy and attractive for a potential customer and planned in the following phases: awareness, consideration and decision (see image on right) to suit the readers' level of knowledge.
Provide valuable knowledge
As previously mentioned, the content you produce is to provide knowledge that is valuable to your potential customers. Some of this knowledge can be so valuable that visitors to your site are willing to share their contact information to access it. In this case, a potential customer is converted to a lead, or a person who is worth keeping in touch with. This is called lead nurturing. 
Marketing automation
To do this effectively, without the need to repeat the same message to each person, prepare a series of scheduled emails that are then sent automatically, i.e., marketing automation. 
What is necessary to succeed with inbound marketing?
Read more. It's important to properly grasp the concept and believe in the idea — if you don't understand the method, it's hard to believe in it and implement it.
Redirect resources and budget towards the strategy — inbound marketing isn't something to do half-heartedly.
Find a partner with experience who can help — to get started and achieve results, it's important to get everything in place, in the right way, as soon as possible.
Invest in quality! — one of the most common mistakes is producing lots of content that gives a trivial impression. If you really want to help your potential customers, you need to understand them first. Quality content doesn't need to cost more, it just needs to be well-considered.
Think long term — even if inbound marketing can provide short-term results, it's the long run where you have the most to gain.
Be open to change — during your inbound marketing journey, you'll learn new things: about your customers, your offer and your operations. If you're responsive, inbound marketing can help you to sharpen your business idea and take your communication even further.