Our Stockholm growth continues
Digital agency Dazy becomes our latest acquisition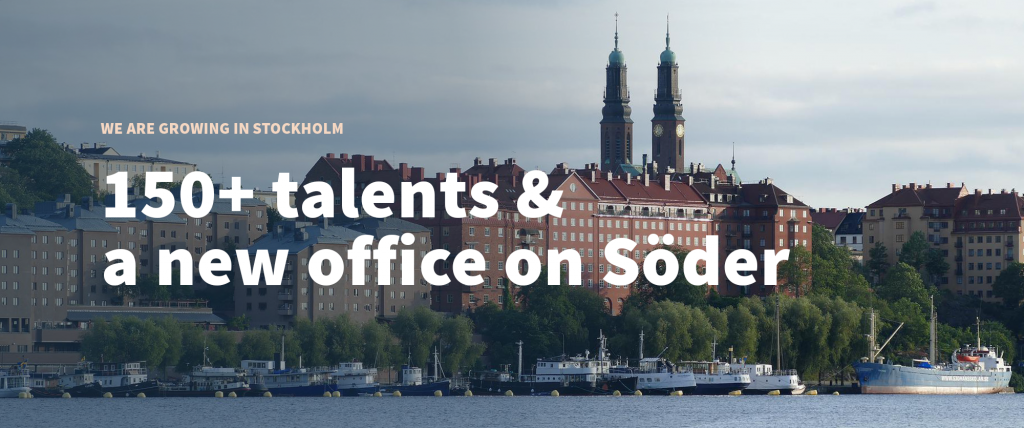 Last year, KAN acquired the award-winning agency Winston and established an office in Stockholm, and we now stand ready to continue our growth in the Swedish capital. The Stockholm-based digital agency Dazy is set to become part of KAN, and our presence in Stockholm will be strengthened with Dazy's 30 talents.
Since KAN's foundation in Malmö 17 years ago, we have enjoyed consistent growth and have developed into one of Sweden's leading communication agencies. To further strengthen our position in the Swedish market, we are acquiring the digital agency Dazy, which was founded in 2008. Their offering includes brand development, digital strategy, app/web development, UX/UI design, content production, and digital marketing. Dazy is also a Hubspot Platinum Partner, which is one of the world's fastest-growing CRM and MarTech platforms.
"The fact that we are growing in Stockholm is completely in line with our business plan and strategy: to be a challenger in the Nordic market and build stable, long-term collaborations with customers," says Per Harrysson, KAN's CEO. "Dazy's competence complements ours greatly, and I'm convinced that we have found exactly the right partner to succeed in Stockholm."
150+ talents
With the acquisition, KAN will further broaden our already extensive offer with, among other areas, CRM, marketing automation, and inbound marketing. In addition, we will have over 150 staff offering expertise in strategy, customer experiences, UX design, and technical development. In connection with the acquisition, Dazy will change its name to KAN and their management, employees, clients, and offers will be included in the new organisation.
"We weren't actively looking for a partner but were open to the possibility of becoming part of another company on condition that it was a really good match," says Fredrik Colling, Dazy's CEO. "KAN has had an amazing journey. Few agencies manage to go from small to big, but KAN has done it while maintaining profitability, and not compromising on fun at work. The whole set-up for the partnership, where we get to drive KAN's Stockholm investment, is something we're really thrilled about." 
KAN moves in
The merger is already underway, and during late summer, KAN's employees will move into Dazy's office at Västgötagatan 7. In total, KAN's new Stockholm office will comprise approximately 40 staff. Moving to this new office will be the starting point for the venture, and we will become an even stronger partner for both our national and international clients.
"KAN wants to be a humane, reliable, and down-to-earth agency," adds Per Harrysson. "We believe in building genuine relationships, both with our customers and internally, based on honesty, joy, and straightforwardness. We call that attitude 'Working With Friends', and it has been a huge success for us over the years."