Efficient SEO with topic clusters
Structure your content around specific topics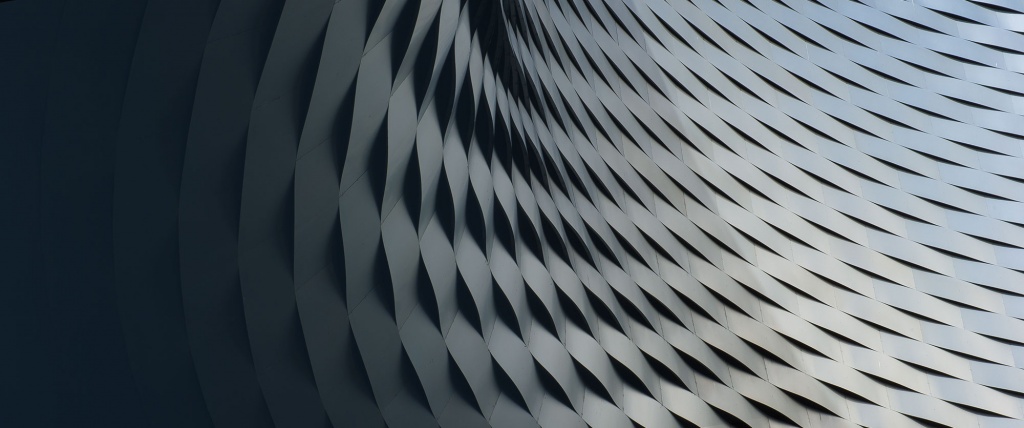 The time when websites were search engine optimized for a few single words are behind us. Google's updated AI has made its search algorithms much more advanced, and Google has become better at understanding what people are actually looking for.
At the same time, people's search habits have changed as well. Currently, 64% of all searches on Google contain at least four words, and more than 20% of all mobile phone searches are so-called voice searches, where the user uses their voice rather than typing. As a result, Google is now trying to find relevant content rather than just matching search phrases.
This means we must also change how we work with keyword optimization on our websites. Instead of just focusing on search words, we now have to think about it in terms of topics. The most commonly used method is to work with topic clusters.
Topic clusters – What are they?
Topic clusters help you clarify to Google what articles relate to a specific topic.
The name is rather self-explanatory: a topic cluster is a cluster of pages or articles on a website that all relate to a specific topic. For example, let's look at the page you're reading right now. It's about "SEO with topic clusters" and is part of a topic cluster we call Digital Marketing.
The structure of a topic cluster consists of the main page, a so-called pillar page, and several related articles. In this case, the pillar page is called Digital Marketing. The page you're reading right now is one of several related articles. All of the articles contain at least one link to the topic's pillar page and the pillar page, in turn, links back to each of "its" related articles.
This way, we are clear to you as a visitor. You get a collection of relevant and valuable pages to read and learn from. And that's one of the most important things for Google. If you do this well, you can be considered a thought leader, a player who owns the topic, and, best case scenario, get a Featured Snippet or Rich Snippet on Google, which means they highlight your content at the top of the search result.
Don't work against Google
Google is one of the biggest companies in the world. Their business idea is built on offering a free search engine for people seeking answers to their questions. It's important to Google that people find correct answers quickly without having to click on bad websites with irrelevant content first. Google, of course, also rewards nice-looking, available, fast-loading sites with inspiring, valuable, and relevant content. Therefore, SEO entails more than following recommendations from Yoast in WordPress.
As companies began to realize that it's valuable, if not critical, to be searchable on Google, search engine optimization and keyword optimization have grown into a large segment within digital marketing. SEO experts have started offering services aimed at helping companies reach a good position on the organic search list, meaning the list that, in contrast to Google Ads, doesn't cost money to appear on.
However, over the years, there have been many methods to "trick" Google's algorithms into perceiving a website as more popular or relevant than it actually is. These methods are risky, though, since Google constantly improves its algorithms and punishes the sites that have tried to get a better ranking by cheating, which can lead to them losing most of their traffic instead.
At KAN, we recommend that our clients follow Google's recommendations. We want to help make your website popular, not just use tricks to temporarily give it a good ranking. We also want to spread knowledge about the available best practice methods so that you can work with stable, long-term search engine optimization.
Internal and external links
SEO can mean several things. Some talk about on-page SEO, and others about internal links. But they don't have to be mutually exclusive – both are important.
On-Page SEO
On-page SEO is when you optimize the website to perfection. That means optimizing everything from loading times to content for relevant search terms. You can do a lot on your own using all of the free tools available on the market and by reading up on SEO. A lot of the time, however, specific expertise and tools that cost a bit more are needed, and that's when you need to involve digital agencies and other experts. A lot of the time, it's also about having a thought-through link structure internally on the website.
Off-Page SEO
Off-Page SEO is all about getting external sites or blogs to link to your website. This makes Google interpret your site as more trustworthy. Anyone (in theory, at least) can create a website and optimize it to a tee, so Google values external references highly when ranking a website.
Over the years, a lot of people in the industry have been able to earn money by selling so-called inlinks from miscellaneous blogs and websites. When done correctly, that can give a website a significant boost on Google's organic list. But it can also lead to disastrous consequences once Google realizes that these blogs and links are merely built to be "link farms."
External links are crucial for SEO but buying links from sources you might not even know for sure exist is not the best solution.
In conclusion, a good strategy for working with your on-page SEO also benefits your potential customer's impression of your company. Using topic clusters, you can produce the material your potential customers want to read while also allowing everyone at your company to learn from each other internally – since you can reuse the material in sale presentations, seminars, classes, etc.