A new and exciting challenge for Doro
Doro is the market leader in telephones and security services especially adapted for seniors. Now they're breaking new ground by launching a smartphone targeted at a younger audience than usual – the over 60s.
Stylish and digital
Compared with just a few decades ago, today's sexagenarians are youthful and savvy. They have experience using smartphones and are equipped with digital skills. That said, it's still a stage in life when some signs of age start to appear – so it can be nice to have access to certain helpful functions.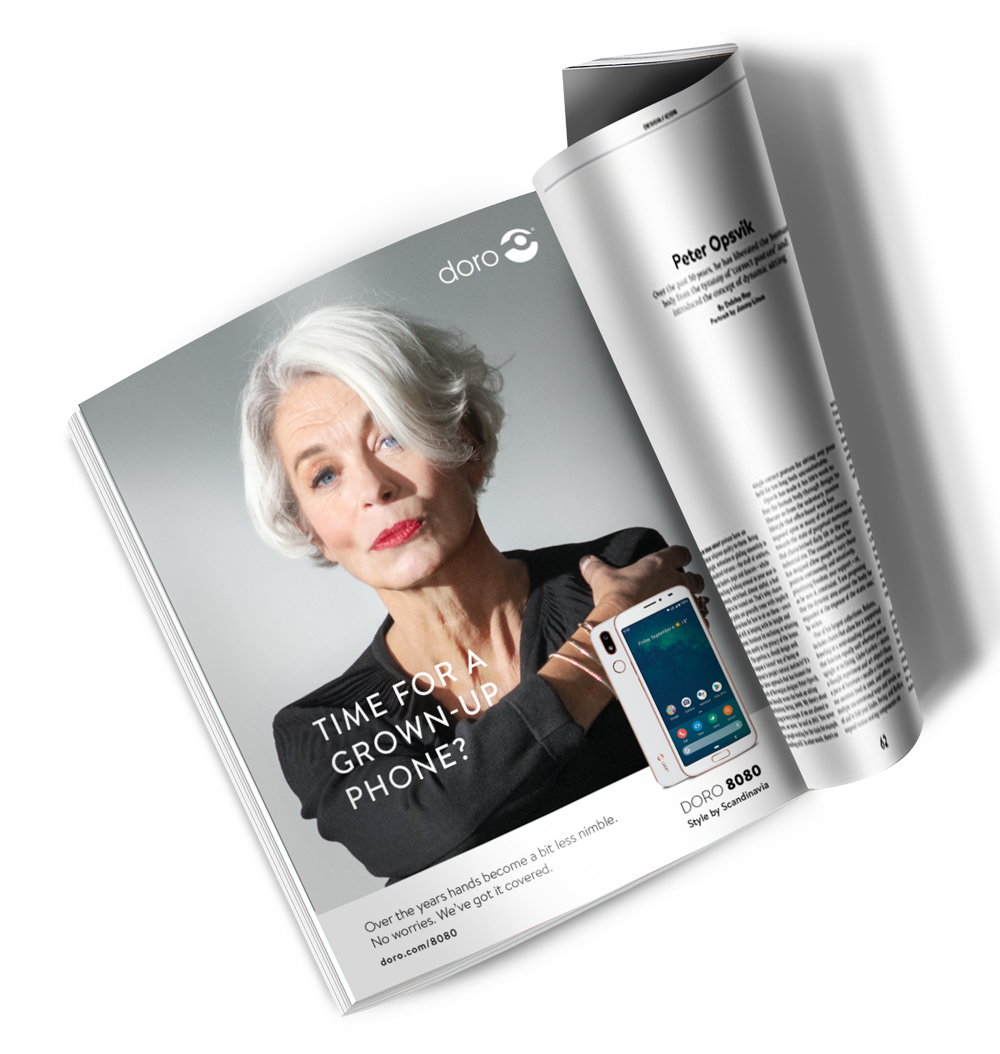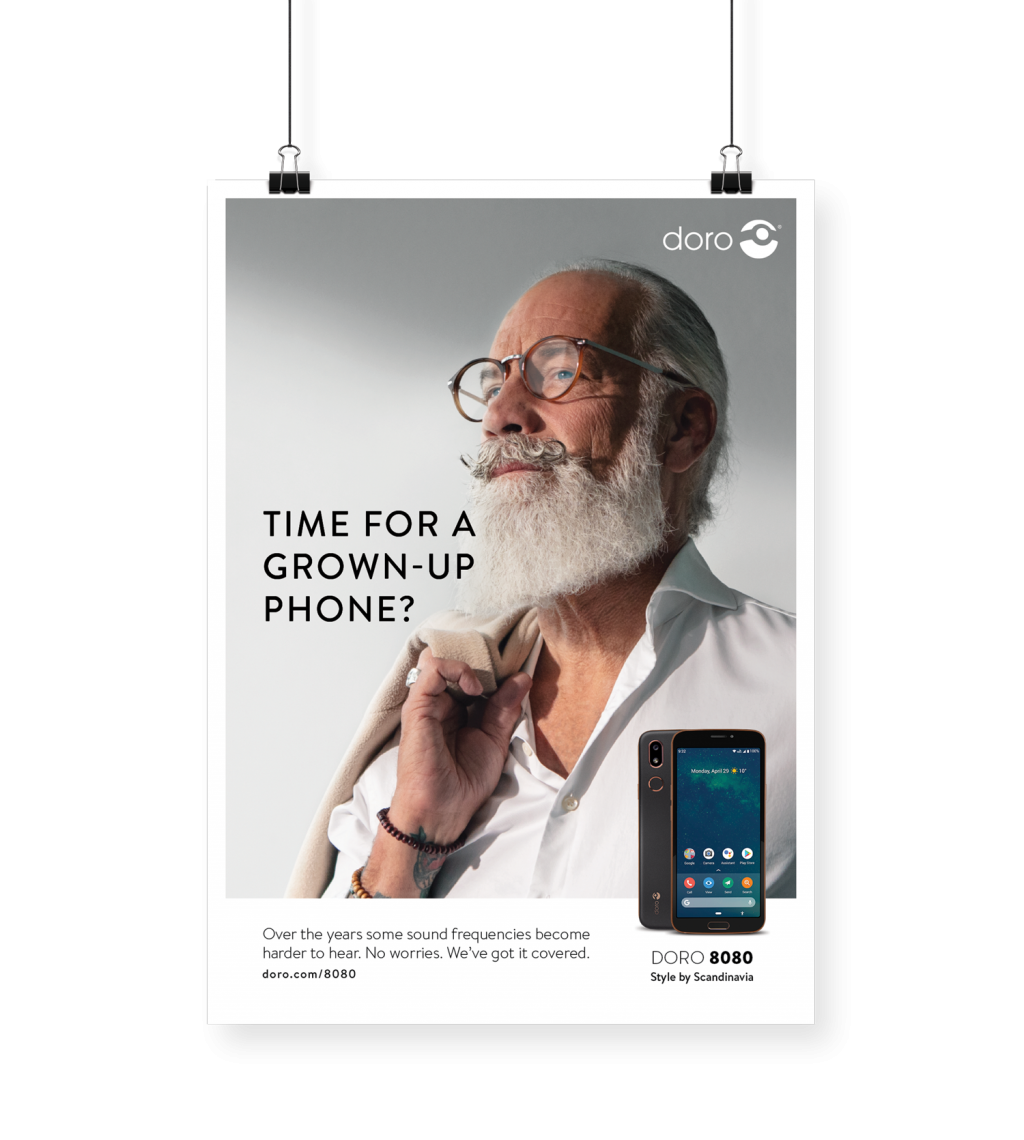 A clear stance
Doro 8080 is a proudly Scandinavian mobile with a flair for design, and we wanted the campaign to represent this. We also wished to highlight a large target audience who has a lot of buying power, yet is seldom portrayed fairly in media.
A very Nordic communication
The result is the campaign, "Vuxen nog för en Doro?" ("Time for a grown-up phone?") for print, digital, TV and social media in all the Nordic countries. We also developed material for sales and trade shows, as well as a campaign site.
A KAN team from start to finish
Since KAN is a full-service agency, we were able to produce everything in house, resulting in a comprehensive campaign that delivers across all channels.